Best Drone Cameras for Beginners
Check out our top picks for drones with cameras for beginners
With the popularity of picturesque ariel shots on the rise (literally), at Camera House we understand it can be difficult to navigate through all the drone cameras on the market. That's why we've curated a selection of our favourite drone cameras for beginners to find the perfect solution for you! We love bringing you the latest products and accessories and our passionate photography enthusiasts are here to help.
Whether you're a professional photographer or just looking to pick up a new skill, check out our best entry-level drones to get started.
Here's a rundown of our picks of the best drones for beginners:
You know you can trust Camera House for the latest genuine products from leading brands. Read more detail below on why these products are the top sellers!
DJI Tello Toy Drone
Built as the perfect drone camera for entry-level photographers, the DJI Tello Toy Drone is our cheapest recommendation, coming in under $170. Flying has never been so easy with the compact model with a high-quality image processor to take incredible photos and videos from the sky!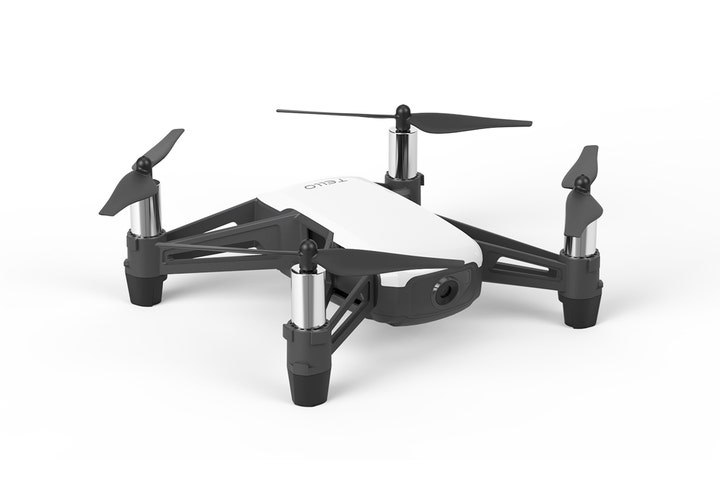 The camera features 5MP (2592×1936) photos and HD720 videos. With a maximum flight time of 13 minutes, this is the perfect drone camera to practice with while capturing some epic content. The video transmission is stabilised by the two antennas to get crisp and smooth photos and videos.
The best part? The compact model is ideal for performing stunts and tricks with the agile controller from the ground!
Shop DJI Tello Toy Drone from Camera House today!
DJI Ryze Tello Toy Drone EDU
Learn the building blocks of coding with the DJU Ryze Tello Toy Drone EDU which is designed to support back end programming. Complete with DJI's renowned flight control technology, this Tello EDU supports programming languages such as Scratch, Python, and Swift. You'll be impressed with the advanced controls and increased data interfaces, making it an impressive drone ideal for education.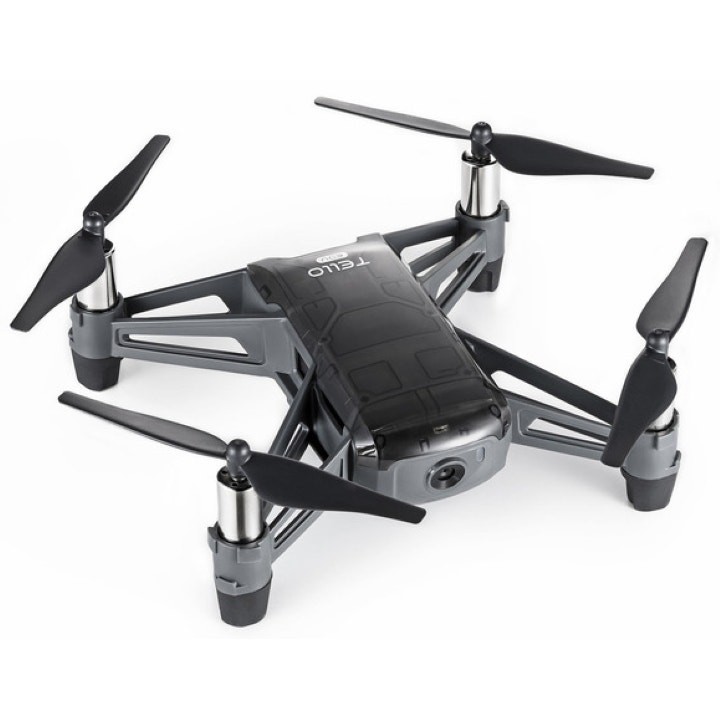 The Tello Space Travel tutorial teaches you how to use the Swift programming language by dragging code blocks on the screen to enable movements on the drone. Having access to such a detailed tutorial program is perfect for beginners to understand the basics of using a drone.
DJI has added a plethora of artificial intelligence features to the EDU including object recognition, tracking, 3D reconstruction through programming, computer vision, and deep learning technologies. With advanced technologies, the Tello EDU is an impressive drone for any starter.
The EDU comes complete with mission pads to help act as both guiding points and trigger mechanisms. With your new coding knowledge you'll be able to program information into each mission pad to allow the aircraft to recognise each pad's unique ID. As a very easy to operate model, you'll be performing impressive aerial acrobatics in no time!
Shop DJI Ryze Tello Toy Drone EDU from Camera House today!
DJI Mavic Mini 2 Drone
Despite the compact size being at the forefront of the design, DJI haven't compromised power, image quality and speed in the Mavic Mini Drone. This beginner-friendly drone boasts impressive performance and crystal-clear image and video quality in the lightweight model. Send the drone into the clouds to capture unique angles and landscapes with 31 minutes of battery life and 20 MB of video and photo capability.
Be in control through the DJI Fly app with ease on your phone and then automatically connect and synchronize the content directly to your phone. The possibilities are endless when you can plan your flight itinerary through the app and use the Smart Return to Home feature to safely recover your drone.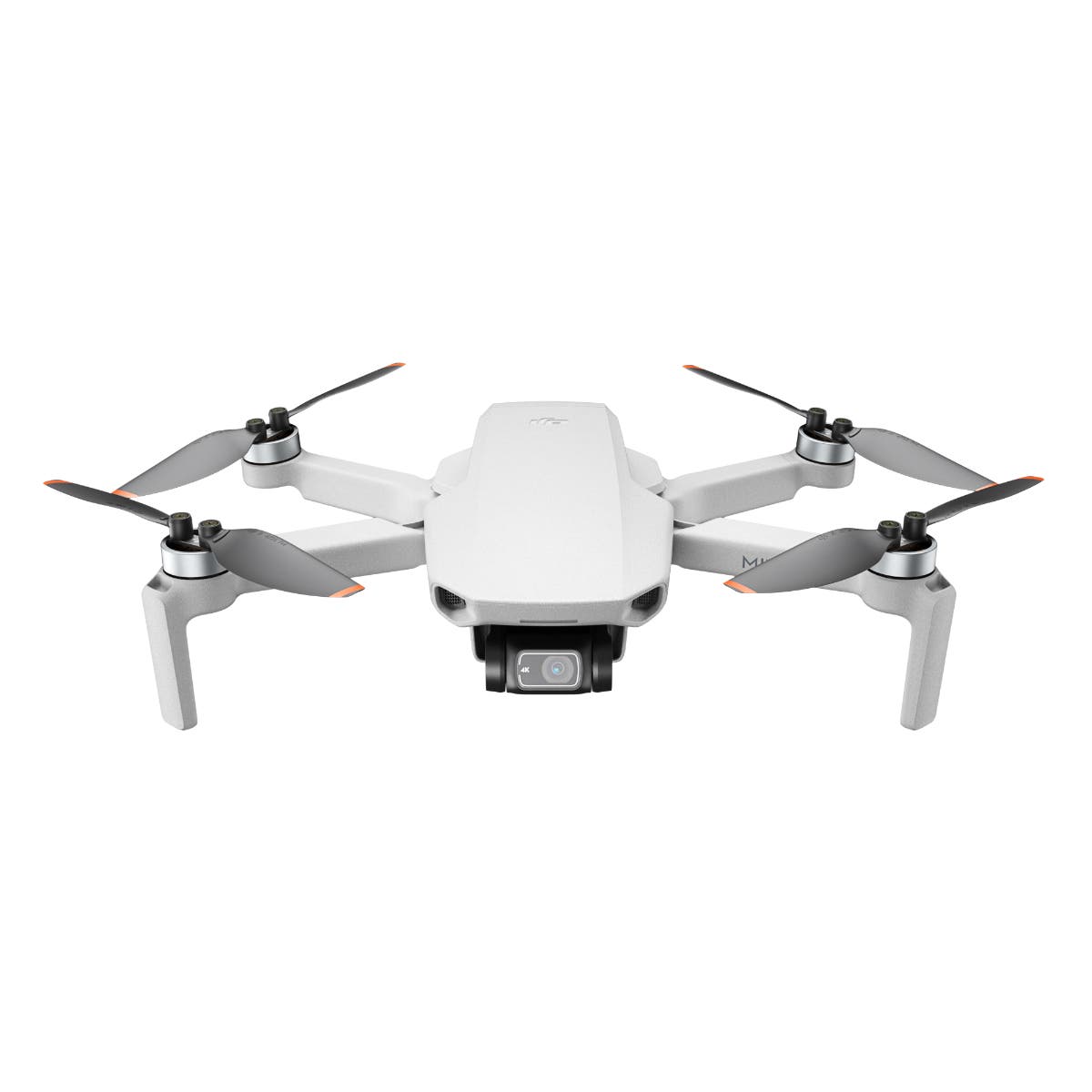 Built to be durable, the Mini 2 can tolerate 5 levels of wind and reach a maximum altitude of 4,000 metres. This will ensure your footage will be shake-proof and crisp even when flying in windy conditions.
Dare to be adventurous with the Mini 2 which weighs a mere 249g and sits in the palm of your hand. Ideal for travel, you'll capture scenic landscapes all across the globe with the convenient size!
Our Expert's Opinion
DJI Mavic Mini 2 Drone packs powerful performance in an impossibly light body. Mini 2 is the ideal choice for beginners and content creators looking to level up. The intuitive and advanced features of this drone provide complete freedom wherever and however, you want to create. If you are looking for a drone that delivers excellent image quality and convenience, the Mini 2 Drone is perfect for you.
Shop DJI Mavic Mini 2 Drone from Camera House today!
DJI Mavic Mini SE Drone
When it comes to value for money, look no further than the DJI Mavic Mini SE Drone. Packed with professional features such as a 3-axis gimbal, video capabilities up to 2.7K and photos at 4000 x 3000 resolution, you'll get stunning footage. Fly with up to 30 minutes of time in the sky with an HD video feed that can transmit to your phone from up to 4km away.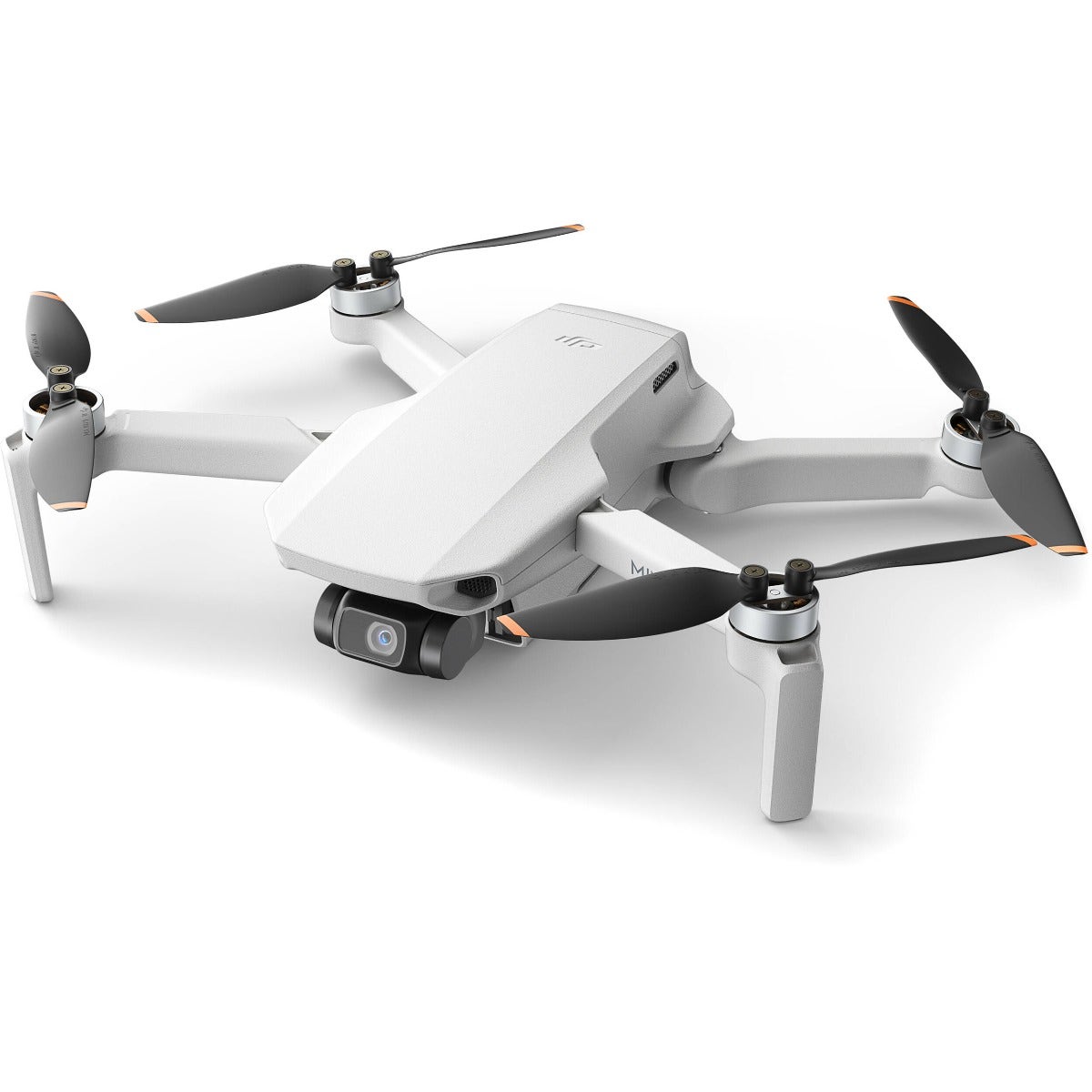 The DJI SE also connects to the DJI Fly App complete with tutorials and access to SkyPixel to connect with other drone pilots. You'll be putting together Hollywood films in no time with the impressive footage captured with the SE.
Our Expert's Opinion
The DJI Mavic Mavic Mini SE Fly More Combo – Drone is great for entry-level pilots who want to capture incredible aerial videos and pictures. With its lightweight and intuitive design, you can take this drone to all your journeys and easily use it. The DJI Fly App helps you browse and share your work and discover new shooting spots.
Shop DJI Mavic Mini SE Drone from Camera House today!
Shop Camera House for the Top Drones for Beginners
Take advantage of Camera House's knowledgeable staff in-store and online and ask them which beginner drone is right for you! Check out our shipping information online and enjoy flat-rate delivery Australia-wide, or check out our store locator to visit a Camera House store near you.