Best Filmmaking Cameras for Beginners
Beginners need filmmaking cameras that have the perfect mix of affordability, durability and a wide range of settings to try out. At Camera House, we want to provide you with a great range of options to help you learn the effects of aspect ratio, framerate, bitrate, and bit depth on your video so you can take your first steps to become a full-fledged videographer.
Whether you want to make films of your holidays or start creating blockbuster films, Camera House has a wide range of cameras, lenses, and accessories to help you create brilliant videos.
Best Compact Mirrorless Cameras for Filmmaking
Mirrorless cameras are a wonderful option for filmmaking, especially when documenting on the go. As a compact and lightweight camera, mirrorless models use a reflex mirror where the light directly passes through the lens to the digital sensor, allowing users to preview the image and alter settings prior to capturing their shot.
If you're keen to learn more about mirrorless cameras first, check out our articles What is a Mirrorless Camera? and DSLR vs Mirrorless Cameras on the Camera House blog. See below our picks for the best mirrorless cameras for filmmaking.
Sony Alpha A6400
The Sony Alpha A6400 is a high-performance APS-C mirrorless camera designed for professional photographers and videographers. The camera generates high-quality photographs in a variety of lighting circumstances thanks to a 24.2MP Exmor CMOS sensor and a BIONZ X image processor. The camera has an ISO range of 100 to 102400, allowing you to work even in low-light situations. It supports internal 4K24 recording with increased readout speeds and full pixel readout for Full HD 1080p120 video. Videographers will also benefit from the Slow and Quick Motion settings, which allow for changing frame rates when shooting video. It's also a perfect model for videographers on the go with weather-resistant dials and buttons to keep out moisture and dust.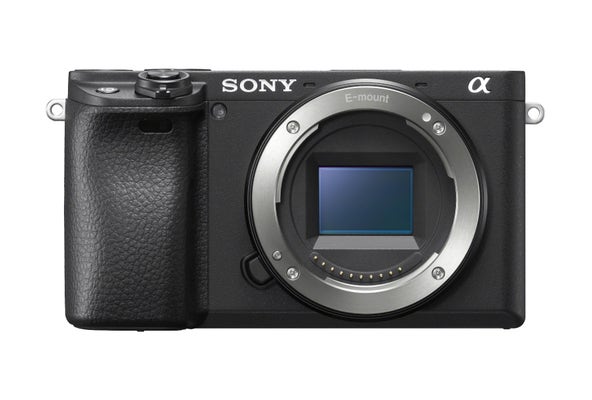 FujiFilm X-T4
The X-T4 offers great performance in both stills and video. A new shutter device has been designed that is fast, sturdy, and quiet. The X-T4 is also the first model in the X-T Series to include in-body image stabilisation (IBIS), significantly increasing the camera's capabilities for stills and video recording. The standalone video mode is now activated with a simple switch, and the usage of digital image stabilisation in the video mode gives unrivalled shooting smoothness. This allows consumers to immerse themselves in video production.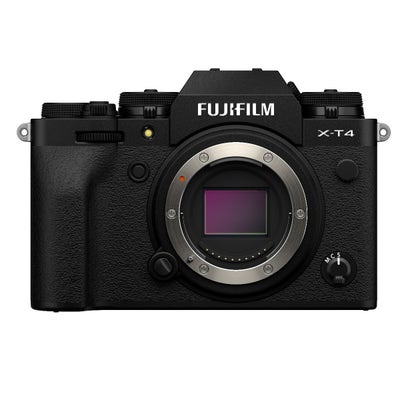 Panasonic GH5S
The 10 bit 422 video recording in 4K resolution of the GH5S gives cinematic clarity, delicate gradations, and a lot more editing options for the dedicated filmmaker. Videographers will appreciate the GH5s' ability to capture slow motion at 240 frames per second in Full HD and 4K quality at 60 frames per second. This increased frame rate is ideal for capturing very genuine motion for documentary filmmaking and news reporting. The GH5s have a limitless recording time, heat dissipation, weather sealing, and a Time Code connection for use with broadcast camera equipment.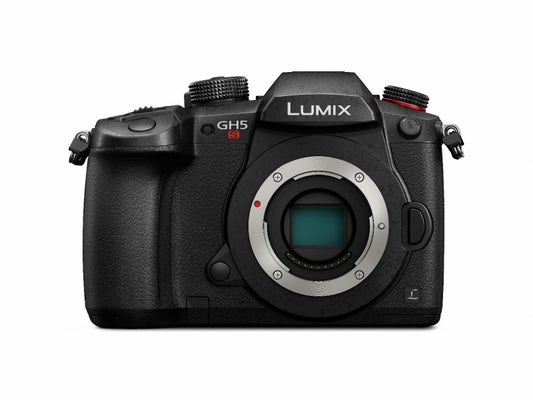 Canon EOS RP
The Canon EOS RP Body Full Frame Mirrorless Camera has outstanding features and performance for any beginner videographer. With mirrorless technology, the EOS RP is smaller and lighter than typical DSLRs while retaining the benefits of a full frame. You can capture clear, high-definition videos with 4K Video Recording. The compact and lightweight design are ideal for taking videos on the go or while travelling.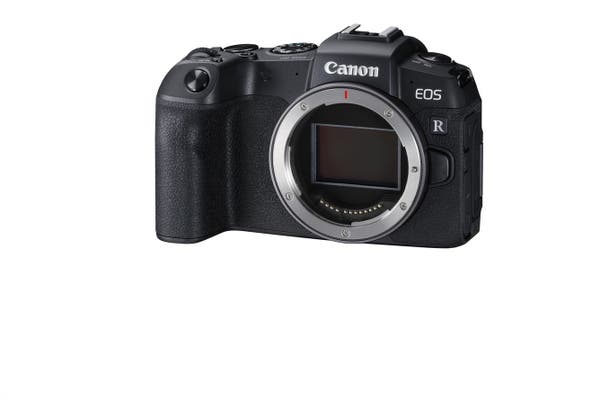 Best DSLR Cameras for Filmmaking
While DSLRs can get heavy with lenses and battery packs, they are still a great compact alternative to the bigger video cameras. DSLRs can often be taken apart for transport which makes them much more convenient when on the go. See our top DSLR picks for filmmaking below.
Nikon D780
The D780 has a powerful pixel count of 24.5 megapixels and a high sensitivity of ISO 51200 (expandable to ISO 204800) to capture high-quality videos. It also supports 4K UHD with full pixel readout and Full HD/120p recording, allowing users to record movies that take advantage of wide-angle lenses' and broad angles of view, delivering edge to edge sharpness. AF speed and AF tracking sensitivity can also be changed during movie recording, allowing for smooth focusing while making use of the benefits of focal-plane phase-detection AF.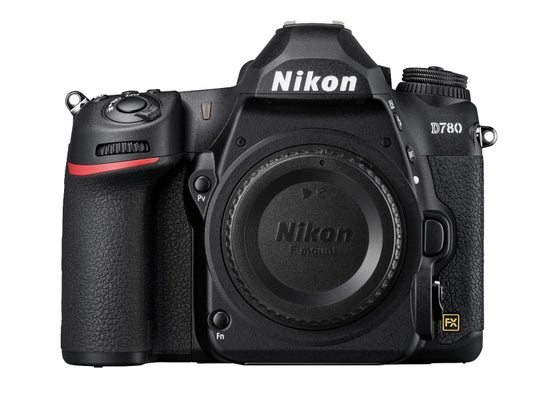 Canon EOS 5D Mark IV
The EOS 5D Mark IV is a really capable camera, with DCI 4K recording at up to 30 fps and the ability to extract 8.8MP JPEG photos from 4K films. The 61-point (41 cross-type) AF system covers a larger sensor area and achieves focus at EV-3 in viewfinder filming mode and EV-4 in Live View mode. Take creative control of time by using the built-in time lapse movie mode or slowing it down with Full HD 60p and HD 120p movie recording.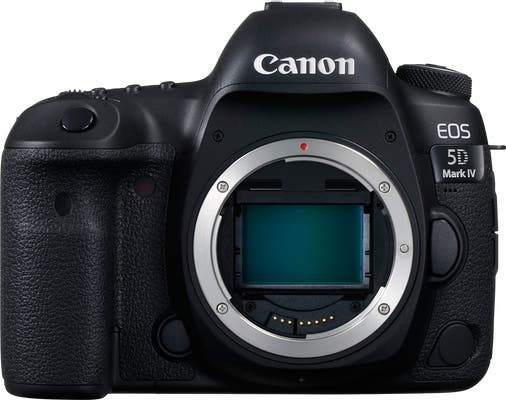 Best Filmmaking Cameras Under $1,000
When you're starting out, you don't want to spend your life savings on a camera if you're not sure where your interest in filmmaking will lead. Learn the basics of an entry level camera without spending the big bucks. We've chosen a few of our favourite budget filmmaking cameras below.
Canon EOS 200D Mark II
With 4k video recording, the Canon EOS 200D Mark II delivers a top-notch performance even with low light conditions. As you'd expect from an entry-level camera, the 4K capabilities are rather rudimentary but a great starting point to play around and learn the settings. PAL format shooters are limited to consumer-level 3840 x 2160 pixel resolution and frame rates of 25 frames per second.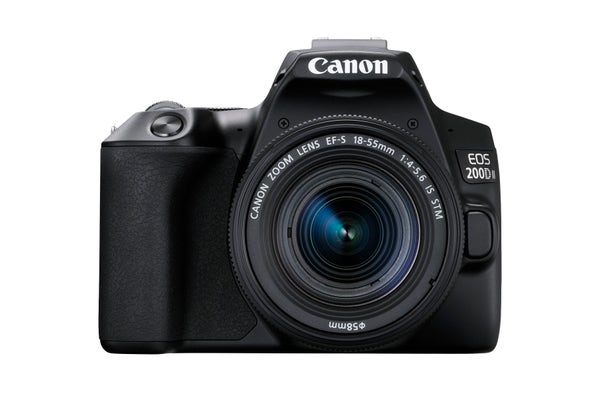 Panasonic Lumix TZ220
The Panasonic Lumix TZ220 includes the most recent improvements to Panasonic's signature array of powerful 4K Video and 4K Photo capabilities, allowing you to capture the pivotal moment with stunning clarity and absolute precision. It records 4K video in 3840 x 2160 at 25p. To capture the defining shot, 4K Photo with 4K Pre-burst mode photographs 30 frames per second before and after the shutter is released.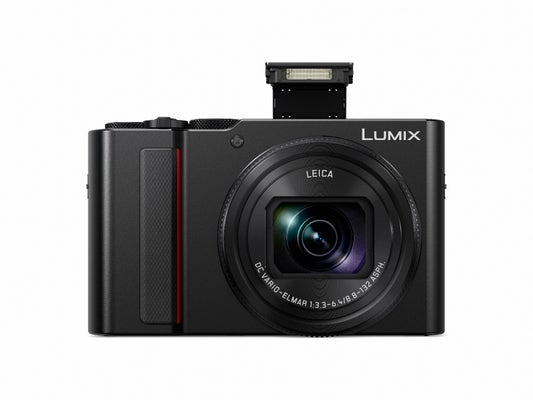 Shop the Best Budget Filming Cameras at Camera House
Take advantage of Camera House's knowledgeable staff in-store and online and ask them about the best budget filming cameras! Check out our shipping information online and enjoy flat-rate delivery Australia-wide, or check out our store locator to visit a Camera House store near you.