Canon EOS M50 vs Sony Alpha A6400: The Comparison
The Sony Alpha A6400 and the Canon EOS M50 are two of the markets leading mirrorless models featuring an APS-C sensor. With the two models offering different features, we thought it would be best to put them to the test in comparison to help you find the best mirrorless model for you.
The A6400 is a sleek new model that features a 180-degree flip-up LCD screen for vlogging and selfie shooting, as well as a more improved autofocus technology than the previous models in the line-up. In comparison, the Canon M50 comes in at a lower price than the Sony A6400 but doesn't skimp on features. With the latest DIGIC 8 image processor and 4K video, you won't miss out on capturing great images.
If you're keen to learn more about mirrorless cameras first, check out our articles What is a Mirrorless Camera? and DSLR vs Mirrorless Cameras on the Camera House blog.
M50 vs A6400: Body Design
Canon M50 Body
Stylishly designed, the M50's EVF is housed inside a protrusion on top of the camera, as is customary with SLR cameras. The dimensions of the M50 sits at 116.3 x 88.1 x 58.7mm; 387g (with battery and SD card). The M50 has a 1040K-dot multi-angle LCD panel that swings out to one side, allowing you to attach accessories like an external microphone to the top of the camera. The set-up of the M50 lends itself perfectly to vloggers and video enthusiasts who want to film on the go.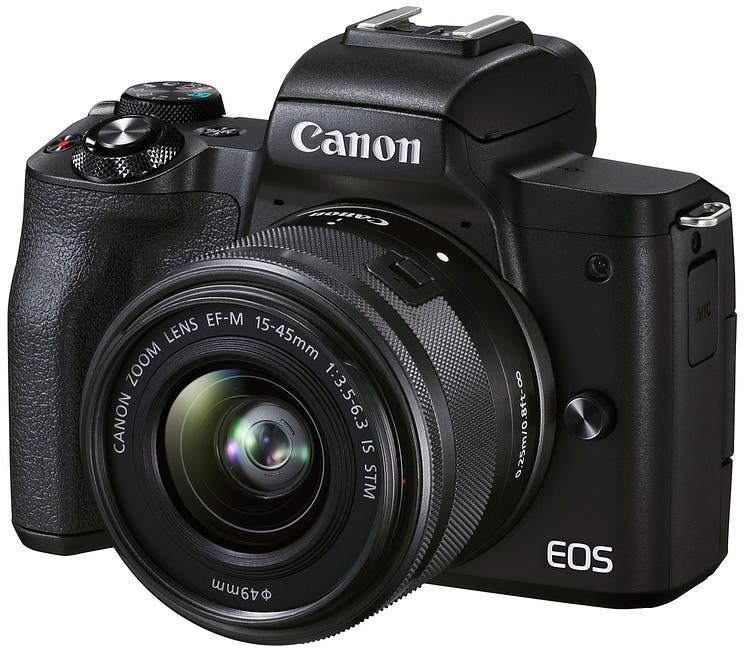 Sony A6400 Body
The A6400 is a similar size to the M50 with the dimension of 120 x 66.9 x 59.7 mm; 403g (with battery and SD card). The A6400 has a flat-topped design with the EVF on the left-hand side of the body. The A6400 can also be charged by USB which is a handy feature.
The A6400 also has a multi-angle 921K-dot LCD panel but is set up differently by tilting up by 180 degrees. This means that if you plan on recording videos you won't be able to tilt the screen up when accessories are attached. This can be an issue for serious vloggers but cages and similar accessories would be helpful to get around this design flaw.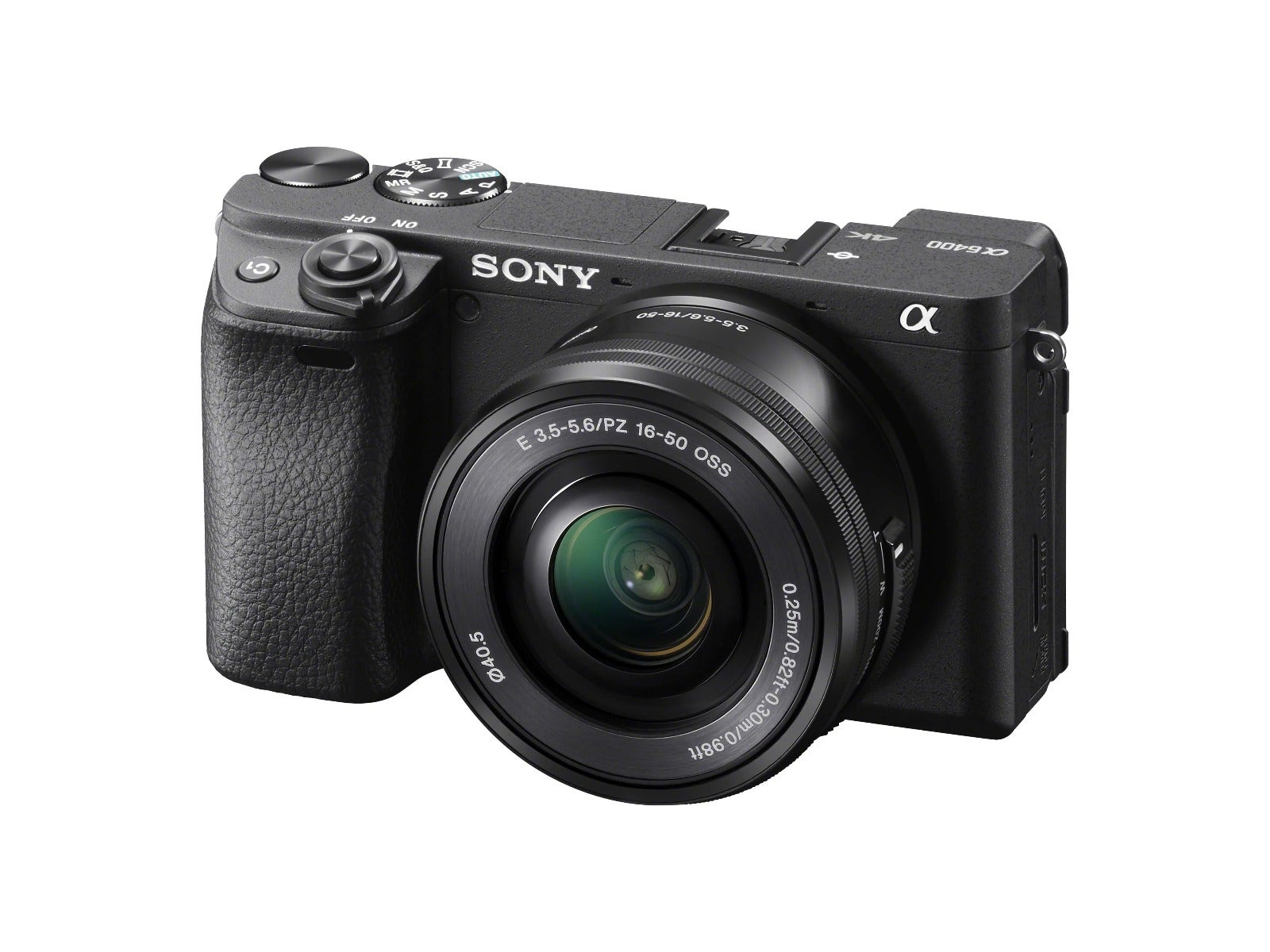 M50 vs A6400: Key Specs
Canon M50 Specifications
The M50 has an easy and efficient shooting procedure, with a processor that delivers a 10-fps continuous shooting rate, a quick camera startup time, and short interval durations between each frame. This Canon mirrorless camera has high sensitivity and rapid camera performance which are provided by a 24.1MP APS-C CMOS sensor and DIGIC 8 image processor for both stills and video applications.
Sony A6400 Specifications
The A6400 has an optical architecture of the 16-50mm lens, which consists of 9 elements in 8 groups. It has a 35mm focal length equivalent to 24 to 75mm. This Sony mirrorless camera was designed to create photographs with exceptional clarity, contrast, and sharpness. The lens has an f/3.5 maximum aperture and an f/5.6 minimum aperture. This lens' minimum focus distance is 0.82′. (25cm).
The Sony Alpha A6400 has a weather-sealing button design that keeps moisture and dust out, as well as an anti-dust feature to protect the optical filter. The camera incorporates a high-resolution XGA 2.36m-dot OLED electronic viewfinder with a 120 fps viewing mode for excellent framing and tracking as part of its compact design.
M50 vs A6400: Image Quality
Canon M50 Image Quality
The M50 has an ISO range of 100-25600, with an expanded ISO 51200 option and suits working in a variety of lighting circumstances. With smart subject tracking, the M50 is able to follow and focus on your subject even when they move in the shot, helping achieve crisp images.
Sony A6400 Image Quality
The A6400 also has a slightly larger ISO range at 100-32000 for still images and operates at approximately 24.2 megapixels. The video recording capabilities of the A6400 are also powerful with a high-resolution 4k movie recording ability to support serious video productions. The A6400 also has real-time tracking and real-time eye AF, to detect and hold onto moving subjects so you don't miss clear photos of moving subjects.
M50 vs A6400: Compatible Accessories
Both the M50 and A6400 have a range of great compatible accessories that can help you achieve the perfect shot.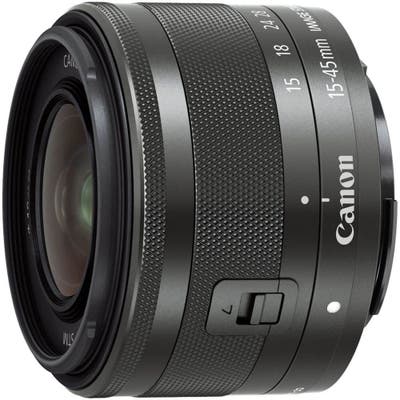 The M50 is compatible with most Canon lenses and Canon accessories. See below our picks of the top lenses for the M50.
Similarly, the A6400 is compatible with most Sony lenses and Sony accessories. Here are our picks of the top lenses for the A6400.
No camera is fully equipt without a good range of accessories. Check out our range of lenses, camera batteries and tripods online to help you complete your kit.
Final Thoughts
In conclusion, The EOS M50 boasts a more ergonomic design with a side-flipping LCD screen, while the A6400 has superior video characteristics, better AF and burst shooting capabilities, and a larger array of native lenses. In comparison, the M50 is a cheaper model, but it doesn't have the video and wildlife photography capabilities of the A6400.
Both variants offer distinct advantages, therefore the user's demands and budget will ultimately determine which type is ideal for them.
Shop Camera House for the Best Camera Equiptment
Take advantage of Camera House's knowledgeable staff in-store and onlin and ask them about the best photography equipment! Check out our shipping information online and enjoy flat-rate delivery Australia-wide, or check out our store locator to visit a Camera House store near you.