Guides to Product Photography at Home
A valuable way to take your business to the next level is to invest in great product photography. Unfortunately, the good product photography isn't as simple as pointing a camera at a product and shooting. Simple lighting, background, and camera settings can elevate your products and persuade consumers to purchase.
You know you can trust Camera House for the latest genuine products from leading brands. Read more detail below on how to get the top product photos for your business.
Product Photography Background
Consider a backdrop that will help to bring the goods and brand together. It's critical to maintain consistency in the type of background you use with products on your website.
White Background
Setting up a sweep is an excellent approach to capture a pristine background with no imperfections or corners. Products will sit atop the sweep which blends into the background. You can create your own sweep using a bendable piece of paper or card. The sweep will be virtually invisible on camera, which will serve to highlight the product's essential qualities.
Styled Background
For lifestyle products, styling the item in a real world situation as the background might provide more benefit in product photography. Style the item in a way that will make the consumer think about how best they could work it into their life and style. This can often help consumers visually understand the size and fit of a product too.
Portrait mode on your camera will help highlight the product in focus so it doesn't get lost in the background.
Product Photography Lighting
When it comes to e-commerce photography, both natural and artificial lighting offer advantages, emphasising objects in different ways. Stick to one type of lighting across your product photographs as a general rule to provide uniformity across the site.
Natural Lighting
Using sunlight to capture your images creates a really natural, ambient light. Natural lighting can also be really flattering when models are in the shots. Natural light can also be a lot easier to work with if you don't have experience with photographing artificial lighting.
Artificial Lighting
Artificial lighting is more focused on a single subject; yet, employing light bulbs gives you greater control over which elements are accentuated. There are a few products that can assist you to attain the optimum lighting in product photography when it comes to artificial lights.
Bounce flash: A bounce flash ensures that the right amount of light is highlighting your product to produce a sharp image. This is an easy way to control your lighting. Check out the Sony HVL-F20M Bounce Flash which is perfect for product photography.
Fill light: A fill light is generally softer than the main source of light, which counterbalances the shadows of the product. This can be done by positioning a fill light opposite the main light so the product sits in the middle. Check out the iWata GM-1 Genius Pocket Magnetic LED Fill Light to enhance your product photography.
Product Photography Camera Settings
When shooting product photography, it's important the image clearly showcases the central product. Therefore, it's critical that the camera settings are correct in order to properly present the goods.
Use a Tripod
Before setting up the camera, a tripod is an easy way to get crisp, clear shots. There are hundreds of great options out there perfect for any camera or smartphone. A tripod also means that you can lower the shutter speed for still products to produce a sharp image.
ISO
For product photography, you want to set the lowest IOS setting possible and then gradually increase the setting until you're happy with the results. This will allow you to control how lit up the product is. Generally, in natural light, an IOS setting of 200-800 will work well.
Aperture
If you have a white or plain background, you may normally utilise an aperture setting of f/4.5 to f/7.1 for product photography. This allows you to isolate the subject and bring it into high focus, allowing you to see the product features clearly.
If you don't have a simple background and need to isolate the subject from the rest of the styled scene, a wider aperture (f/2.8 or lower) will help blur everything that isn't in the focus area.
Automatic Full Focus
We want everything to be as sharp and in-focus as possible for product photography. Manual focus can be tricky to get right and if you're off by just a fraction can result in slightly blurred images. For this reason, it's best to stick with automatic full focus in your camera settings to produce those crisp images consumers respond to.
Best Cameras for Product Photography
The right gear will assist you in capturing those incredible photos that will sell. Let's go through our top picks of the best cameras to buy for product photography.
Nikon D7200
The Nikon D7500 is the perfect camera for versatility, ideal for both videography and photography of your products. This multimedia powerhouse features a 20.9MP CMOS sensor and EXPEED 5 image processor, as well as an 8 fps continuous shooting rate for up to 100 consecutive JPEGS.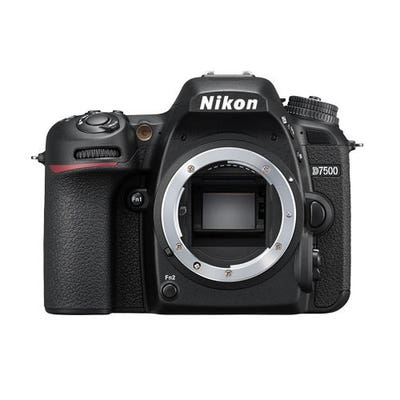 Sony Alpha A6400
The Sony Alpha A6400 is an APS-C mirrorless camera having a BIONZ X image processing engine, a tiltable touch LCD, an OLED electronic viewfinder and 4K recording capabilities. You can capture high-quality photos along with videos with the full pixel readout for your product imagery. Real-time AF ensures that your moving subjects are quickly monitored and maintained in focus – perfect when capturing models on set.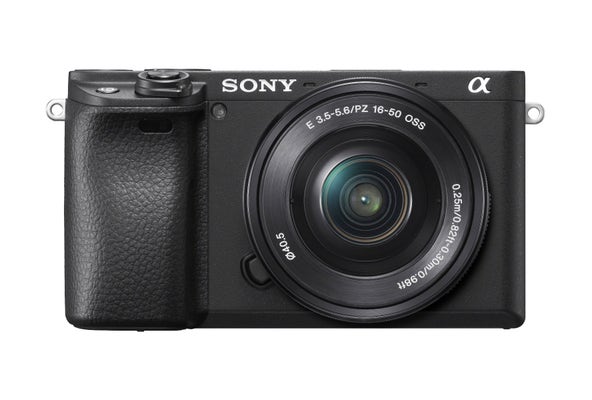 Best Camera Lenses for Product Photography
A camera is nothing without a good lens. Depending on the product photography, certain lenses will work better for your images than others. Here are our favourite picks.
Canon 50mm f/2.8L Macro
The Canon 50mm f/2.8L Macro lens is perfect for still life product photography. This model offers fantastic versatility in the focal length allowing great creative control.
Canon EF 50mm f/1.4 USM Lens
The Canon EF 50mm f/1.4 USM Lens features a Gaussian optical design and two high refractive index elements to reduce spherical aberrations and distortion for improved sharpness and clarity. A rounded eight-blade diaphragm is also included in this lens, which provides a nice out-of-focus quality that helps with shallow depth of field.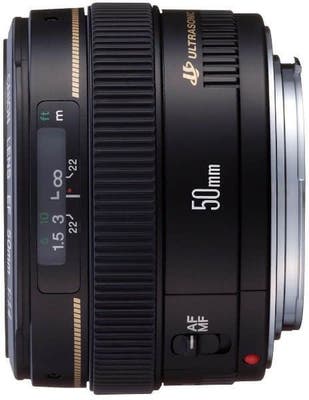 Shop Camera House for the best Product Photography Equipment
Take advantage of Camera House's knowledgeable staff in-store and online and ask them about the best product photography equipment! Check out our shipping information online and enjoy flat-rate delivery Australia-wide, or check out our store locator to visit a Camera House store near you.