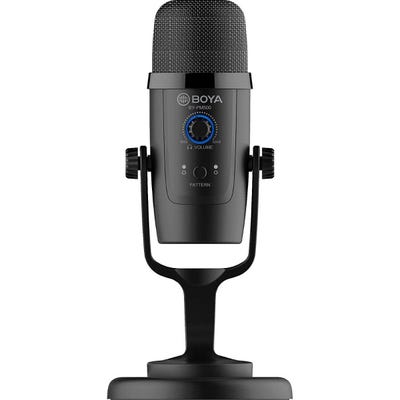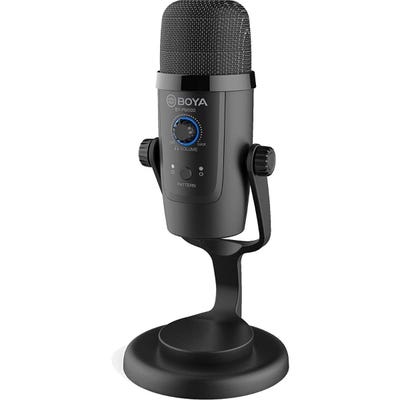 Boya BY-PM500 USB Podcast Microphone
Description
The technical details behind this microphone
Boya BY-PM500 USB Podcast Microphone is excellent for recording your Music, Podcast, and other Digital Content using your mobile devices or computers. It is a cost-efficient USB microphone that delivers both quality and versatility. Experience a simple and hassle-free recording using the mic's plug-and-play compatibility with Mac, Windows, iOS, and Android devices. The Boya BY-PM500 provides easy-control features and multiple polar patterns to suit a variety of recording demands.
Key features
Latency-Free Monitoring
3.5mm Headphone Monitoring Jack
Compatible with Mac, Windows and iOS Devices
Great for Music, Digital Content Creation and Podcast
Top three Reasons we think you will love this microphone
Offers both Quality and Versatility
Easy to Use
For Podcasting and Content Creation
Our experts opinion
Impress your online audience with the quality of your works. The Boya BY-PM500 USB Podcast Microphone is a perfect fit for your vlogging, live streaming, podcasting, and music. Recording Quality Content using this cost-efficient USB microphone is simple and easy.