Get your photos framed for display on your walls and shelves.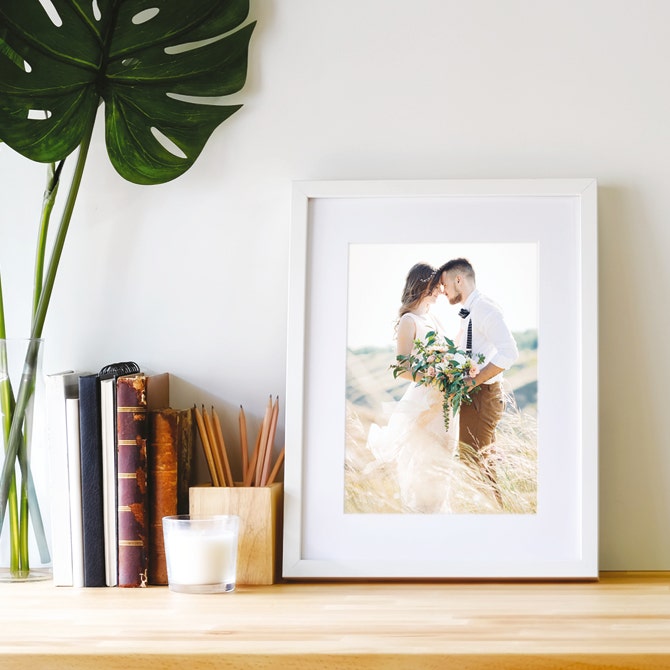 Display your favourite memories with picture framing
How many incredible photos do you have stored away in albums, on your phone or on your computer that you never look at? Let's change that and get your gorgeous photos printed and ready for display with a range of picture framing options.
At Camera House, we love photography and we love helping you to showcase your photos. Our picture framing service can help you to create stunning, personally meaningful art that you can hang on your walls or display on your shelves. We offer a range of sizes and frame types, so you can select the exact right finish to suit your home décor and match the style of your photo.
Framing photos with Camera House
As well as an extensive range of off-the-shelf picture frames, Camera House can offer a customised picture framing service. We can work with you to select the perfect frame for each photo with a range of options. Here's just some of what we offer:
Extensive selection of frame materials, including metals and timbers, in a wide selection of colours and widths so you can match your decor
A range of matting options to further showcase your photos
Options for conservation and UV-protective glass to protect your photos from fading and other damage
Custom sizes so you can have the perfect piece for the area you want to display your photo
A choice of hanging options so you can have the right fittings and fixtures for the surface where you want to display your photo.
We know it can be overwhelming, so our friendly team can work with you to explain the various options so you can find the perfect frame for your photos and the way you want to display them.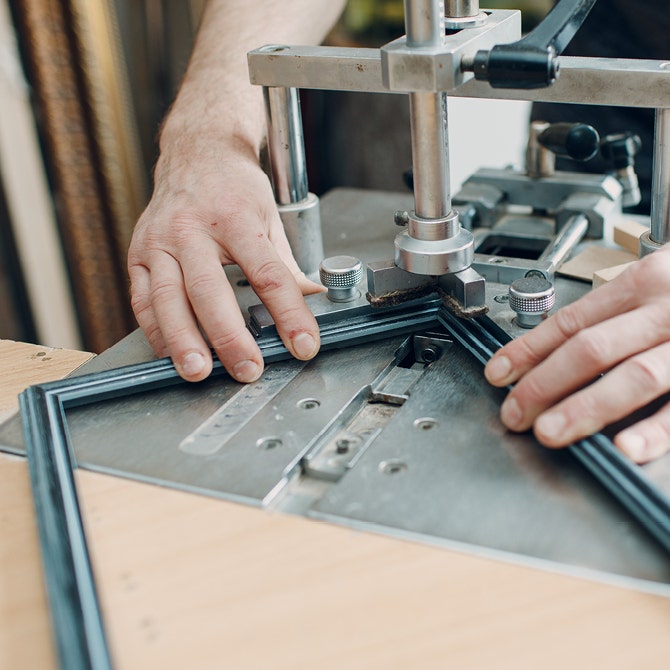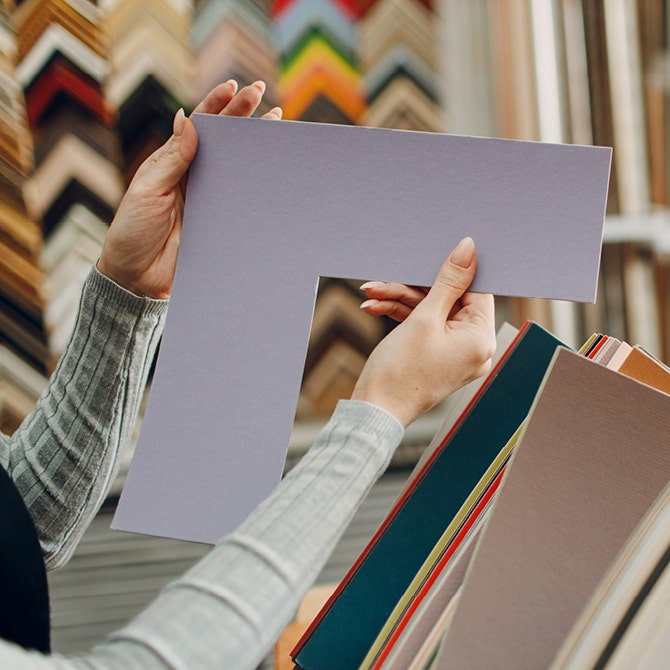 FAQ about picture framing
What size frames do you offer?
Our custom framing means we can frame photos of any sizes. We can help you with frames to showcase multiple pictures of your loved ones in a cohesive display or a huge landscape to provide a focal point for your room. Big or small, we can do it all. We also have an extensive range of off-the-shelf frames.
What types of frames and matting do you offer?
Camera House can offer an extensive selection of framing choices to showcase your photos at their very best. Our options include modern, minimalist frames in a range of materials, as well as ornate styles, all in a choice of colours and widths. The options for matting are just as extensive, with a wide selection of colours and textures available. Talk to us in-store to explore the options and let us guide you to get the final result you want and will love for years to come.
Can you frame things other than photos?
At Camera House, we love photography, but we can absolutely help you with framing the other things that are important to you. Whether it's a canvas, needlework, sporting memorabilia, painting, fine art print, certificate, war memorabilia, or anything else you want to display, we're here to help. Talk to us in-store about your options.
How much does picture framing cost?
Camera House's picture framing is a custom service, with price contingent on picture size, frame materials, matting choices and more. We also have a wide choice of off-the-shelf frames. We'll give you an upfront, no-obligation quote based on your preferred choices so you know exactly what your picture framing will cost.
Get your photos ready for display
Talk to us in-store about the perfect framing options for your photos.
About us
We are passionate about photography and helping our customers capture life's special moments. From camera repairs to film services, printing to scanning, and more, our knowledgeable staff provides top-notch services and products to unleash your creativity. Visit us today and let us help bring your vision to life.