Quality photo printing. See your photos at their best with in-store and online photo printing services.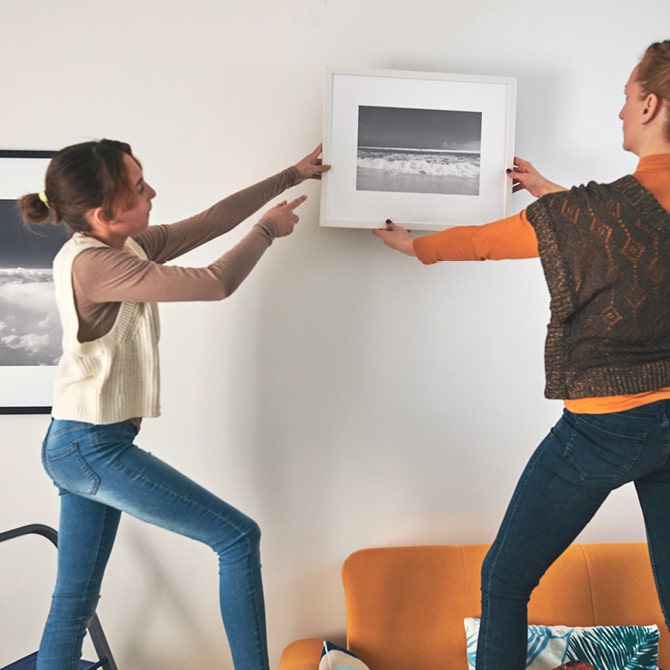 Vivid photo prints for your frames, fridge and family
Digital photography is great, but does anything compare to having prints of your favourite moments on your walls, framed on your desk, or displayed on your fridge? Photo prints also make a perfect gift for family and friends. Camera House can print your photos in a range of sizes, from 6x4"postcard snapshots up to large format poster prints to fill your walls. We can also help you with mounting and, of course, choosing the perfect frame.
Printing with Camera House is easy. You can upload your files online or visit us in store to upload files using our kiosks from your phone, USB and DVD. Same day printing is available on certain sizes and quantities so check with your local store. Online photo orders are processed in 1-2 days and can be delivered direct to your door. Other gifting products and enlargements may take up to 10 days.
Why choose Camera House for printing photos?
In a digital age, we know that choosing to go the extra step to get photos printed is a big deal. So, it's important to us that you get the best possible quality, so Camera House uses archival quality papers and inks. We offer a range of print finishes and paper types, so you can get the exact result you're after. Our cutting-edge technology provides superior colour matching, so you can be guaranteed vivid prints that will stand the test of time.
We make printing photos easy, using our website to upload your files and select your print sizes and quantities in just a few clicks. Our friendly team is also standing by to help you in-store so that you can review paper and canvas samples and ensure you are getting the finish you want. You're not just getting photos printed, you're getting memories brought to life.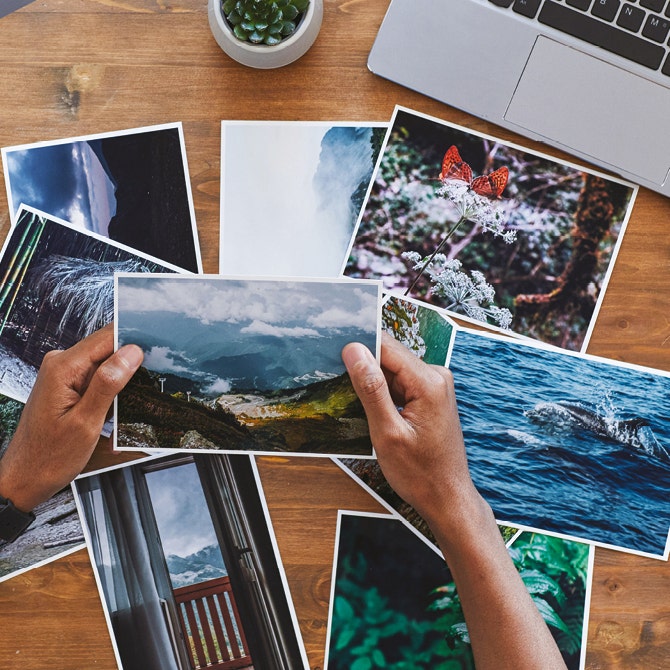 FAQ for photo printing
How do I order photos online?
Ordering photo prints online is easy. Just upload your image files to the Camera House website, choose your print size and paper preferences, select the number of prints you want, and then we'll do the rest. Your photos will be available for collection or posted to your home in 1-2 business days.
What size photo prints can I get?
Camera House prints photos in all standard sizes from 4x6" postcards, document sizes from A4 upwards and more. We can also offer large format printing including a range of options like canvases, fine art and more.
What image resolution do I need for best results?
For standard size prints, we recommend a minimum 72 dpi resolution. For large-format prints, our recommendation is at least 300 dpi. If you aren't sure if your photo will print well at your desired size, talk to us in-store for guidance on what may be possible.
How much do photo prints cost?
Camera House photo prints pricing is dependent on a range of variables, including your desired print size, paper choices and quantities. We use the highest quality brands of inks and premium papers, with a range of glossy and matte finishes available, so you're guaranteed prints that will last the test of time.
About us
We are passionate about photography and helping our customers capture life's special moments. From camera repairs to film services, printing to scanning, and more, our knowledgeable staff provides top-notch services and products to unleash your creativity. Visit us today and let us help bring your vision to life.