Passport and ID photos. Compliant passport photos for all your official document needs.
Passport photos without the hassle
Let's face it, no one likes getting a new passport photo. There are so many requirements to remember and the thought of having your important document rejected because of a minor technicality you missed is just oh-so-painful. (Not to mention the horrors of your passport photo for the next ten years looking more like a mugshot.)
That's where the team at Camera House come in. We know the intricacies of passport and ID photos inside out, so you can get a compliant photo in just a few minutes. Plus our friendly and skilled photographers will ensure you are comfortable and at ease, as well as using the right backdrops and good light so you end up with a photo that doesn't just tick the boxes, but also makes you look like, well, YOU.
Get your ID photos with Camera House
Getting new passport and ID photos at Camera House is easy. For most stores, walk-ins are fine and we can help you without an appointment. Simply turn up looking your best! If you'd prefer to make an appointment, feel free to contact your nearest Camera House store. Camera House also offers passport and visa photos for children and babies.
On the day of your new passport photo, our friendly team member will ask what country you need a passport or visa photo for and cross-check the technical specifications. We'll then get you comfortable and take your picture. Once you check your photo and confirm you are happy with it, we'll print or email the passport photos for you. Additional photos are available upon request.
We can also help you with ID photos, international drivers licences, taxi and bus licences, sporting IDs, Work Cover, forklift licences, membership cards and student IDs.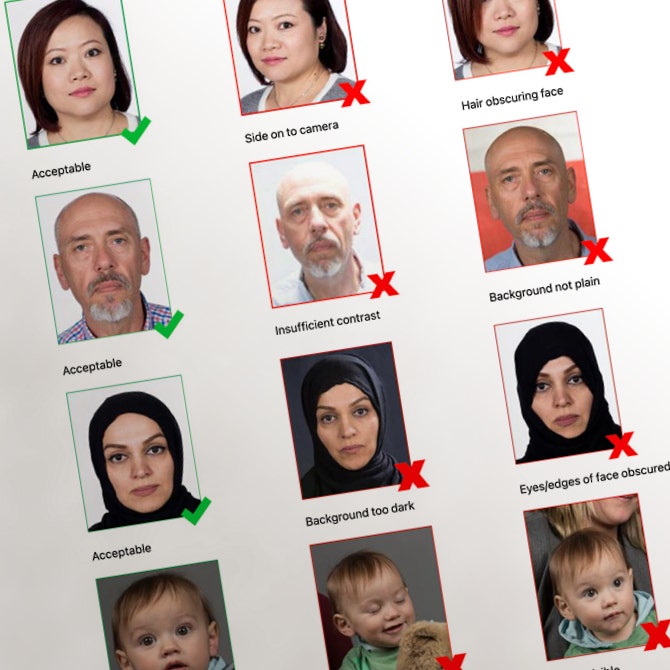 FAQ for passport and ID photos
Can you take passport photos for countries outside Australia?
Yes, of course. We'll double check all requirements for you. Please make sure to let our friendly team know if your passport photo is for a country other than Australia.
Do I need an appointment for passport photos?
Usually we can help you on the spot, with your passport photos typically ready within 30 minutes. Occasionally, there may be a wait, so if you have other time commitments, please phone ahead to make an appointment.
What happens if my photo is rejected by the authorities?
We take the utmost care to ensure our passport photos are compliant and meet regulations. In the unlikely event of your photo being rejected, Camera House will be happy to retake the photo free of charge.
Are there any recommendations for what to wear and facial expression?
Most countries require a neutral expression (i.e. no smiling) for passport photos, with a closed mouth, and no glasses. We also recommend wearing a plain coloured top for your passport photo. Work shirts with fluorescent colours are not acceptable.
About us
We are passionate about photography and helping our customers capture life's special moments. From camera repairs to film services, printing to scanning, and more, our knowledgeable staff provides top-notch services and products to unleash your creativity. Visit us today and let us help bring your vision to life.