Night Sky Photography – How to Take Photos of Stars
Night sky photography can produce amazing photographs of landscapes that are unseen to the naked eye. It's not an effortless style of photography, though, and it takes a lot of trial and error to figure out what works best for your camera.
Whether you want to photograph single stars or the entire Milky Way, Camera House has a wide range of cameras, lenses, and accessories to help you create the greatest night shots.
Best Cameras for Star Photography
Night sky photography requires a camera that is capable of a high ISO without degrading the image quality. You'll need a camera with manual functionality to be able to select the right settings for nighttime. See below our top picks for cameras that are perfect for capturing stars in low light settings.
Canon EOS 90D: The 90D has a new high-resolution sensor with great raw image quality, live view AF (with eye detection) and comes in at a lower price point for those on a budget looking to experiment with night sky photography.
Nikon Z7: The 45.7MP BSI CMOS Sensor, in conjunction with the EXPEED 6 Image Processing Engine, produces superb image quality at an unrivalled speed. The Nikon Z 7 has an ISO sensitivity range of 64-25600 which is perfect for low light settings.
Sony A7 Mark III: With a new 24.2MP back-illuminated sensor, this versatile new camera is ideal for all photographers, from amateur to professional. With highly effective performance in the mid-to-high sensitivity ranges, you can photograph at a high ISO without fear of image loss or noise.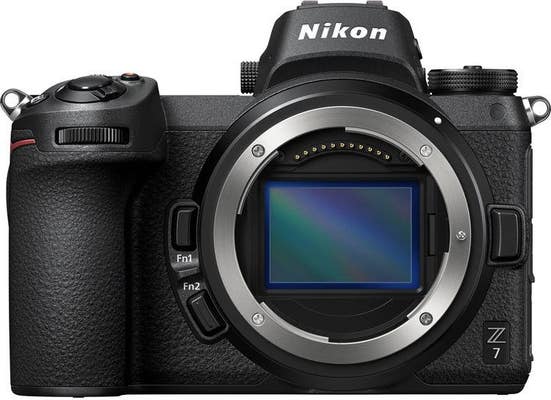 Best Camera Lenses for Star Photography
Night sky photography is made so much easier when you have the perfect camera lens to reach the milky way. Depending on whether you are focusing on one star or looking at the wider milky way, you'll need a lens to suit different styles of night sky photography. See below our picks of the top lenses for night sky photography.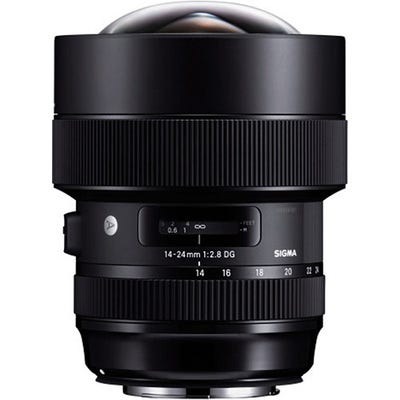 Camera Accessories for Star Photography
Camera Tripods
A sturdy tripod is essential when it comes to night sky photography. The smallest movement during the long exposure shot can result in blurry or streaky images. In the dark, a ball-head tripod mount will be significantly easier to operate than a normal tripod mount. Pair this with a timer on your camera and you'll have incredible crisp images of the sky!
Camera Batteries
With such long exposures it can often be a lengthy process to get the perfect shot of that starry landscape. Ensure you're prepared for long nights of star gazing by having extra camera batteries on hand so you don't miss a moment as the sky moves and changes throughout the night. Camera House also has a broad range of battery charges to ensure everything stays powered for your photography sessions.
Best Camera Settings for Star Photography
The real nitty gritty of night sky photography is establishing what settings work best for your camera and lens to get crystal clear images. This can take a lot of trial and error so some patience is required here, but once you've worked it out you'll be capturing stellar images of the galaxy all night long.
1. Camera Shooting Mode
The best mode for night sky photography is either manual or bulb mode. Bulb mode will allow you to get around exposure limits on cameras to leave the exposure open for as long as required. To use this setting, you'll need to use a timer as pressing on the trigger will cause vibrations leading to a blurry image. A 3-10 second timer should be enough to help avoid this.
2. Focal Length
When photographing the night sky it's important to keep the Earth's rotation in mind. You can only expose your image for a limited amount of time before the stars lose their pinpoint status and begin to trail in your image. Because you want to catch as much light from the sky as possible, you should choose a wide-angle lens with a large maximum aperture (f/2.8 or lower).
Use the 500 rule to work out how long your exposure should be before the star's fade. The 500 rule recommends your shutter speed is equal to 500 ÷ Equivalent Focal Length:
Full-frame cameras: Maximum Exposure Time (in seconds) = 500 / Focal Length
Crop-sensor cameras: Maximum Exposure Time (in seconds) = 500 / (Focal Length x 1.5)
This is just a starting point and you'll have to do some trial and error testing to work out what focal length is perfect for your camera and lens.
3. F-Stop/ Aperture Settings
Set your aperture at f/8, f/11 or f/16 or as fast as your lens allows. This will result in a long depth of field, which allows you to generate an image that is sharp from foreground to background. The aperture, like the shutter speed, allows you to make your photographs lighter or darker. Begin at f/11 and work your way up to f/16 if the image is too light, and f/8 if it is too dark.
4. Long Exposure/ Shutter Speed
Start with the widest f/stop your lens allows and a shutter time of roughly 20 seconds to picture the stars in the sky as pinpoints of light. If you wait much longer, the stars will begin to blur. Play around with the shutter speed between 15-30 seconds to see what works best for your camera.
5. ISO Settings
In night sky photography, you want to have as high an ISO as possible to reduce noise. For full-frame cameras, an ISO of 3200 to 6400 generally works best. Crop sensor cameras are a bit different and prefer an ISO of 1600-3200 if it's a newer model camera, or 1600 if it's a much older model. ISO is another setting that will take a lot of trial and error to see what works best for your equipment.
Final Tips
Every environment and combination of equipment works differently, so if it doesn't work right away, keep tinkering with the settings! Night sky photography can be a lesson in patience, but the outcomes of gorgeous photographs with shimmering stars will make all the effort worthwhile.
Shop Camera House for the Best Camera Equipment
Take advantage of Camera House's knowledgeable staff in-store and online and ask them about the best night sky photography equipment! Check out our shipping information online and enjoy flat-rate delivery Australia-wide, or check out our store locator to visit a Camera House store near you.