Film processing with care. Enjoy analogue photography with old fashioned care with Camera House film processing.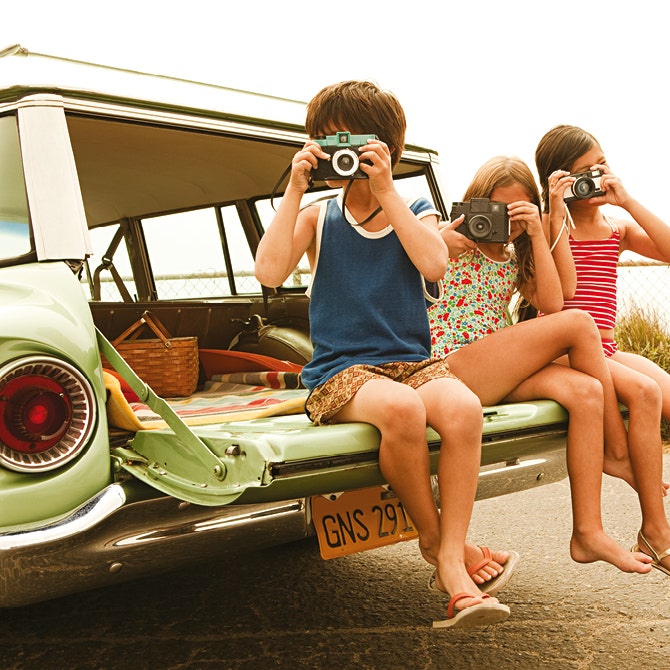 Film developing
When everyone is walking around with a high resolution camera on their smartphone, there's something extra special about the analogue nature of film photography. There's a sense of nostalgia, yes, but more than that, it's the beauty of trying to capture one perfect moment, rather than choosing from hundreds of quickly snapped images.
When you choose to invest in film photography, you need a film processing partner you can trust to ensure a quality final product. Camera House's photo lab technicians love film photography just as much as you, so we develop each frame with precision, ensuring that colours, tones and exposure details are just right.
How Camera House film processing works
Camera House can process a range of films, including 35mm, 120mm, 110mm, and APS, with both colour and black and white film processing available. We can also process disposable cameras. Because we know that you've already waited so long to finish the roll of film and want to see your beautiful images, some stores can offer a same-day turnaround (but it's best to enquire with your local Camera House store for processing timeframes.)
When you drop your film in to us, our trained team locally process it based on the nuances of different film types. If you want a specific type of processing technique, talk to our friendly team about what's possible. Then we'll get to work, with some stores able to offer same-day processing. Once your film is processed, you can choose to receive negatives and physical prints, as well as options for digital files being sent straight to your email (so you can share those beautiful photos just as easily as your smartphone happy snaps). In addition, we offer a comprehensive choice of print sizes, in glossy and matte finishes, so your memories and photographic art are displayed at their very best.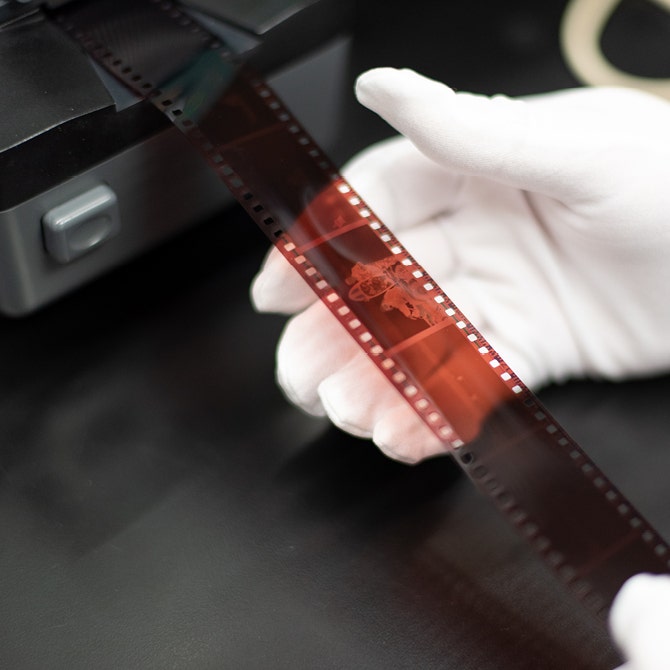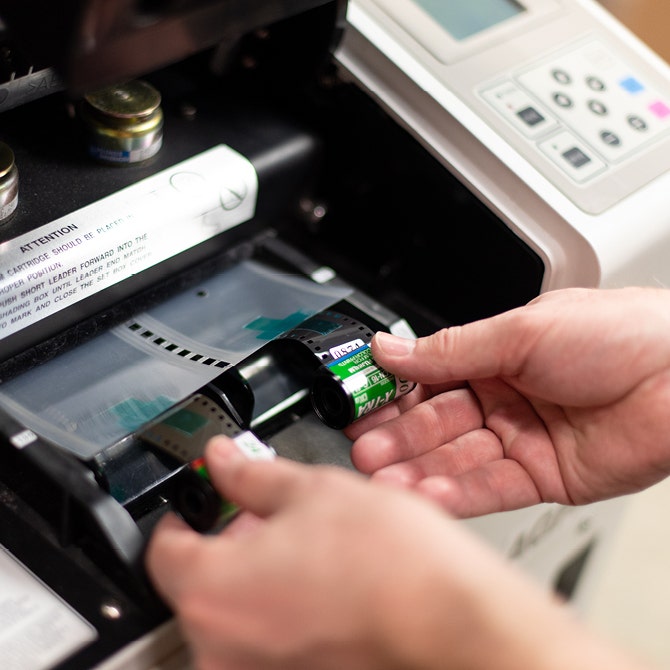 FAQ for film processing
What type of films do you process?
Camera House can process all commonly available films including 135mm, 120mm, 110mm and APS. We offer both colour and black and white film processing, and can discuss custom processing requirements in-store.
How much does film processing cost?
Camera House's film processing pricing is based on a range of factors, including film type, number of images, digital image options, photo print numbers and sizes and more. Talk to us in-store for a price for your individual needs.
Do I receive my negatives back?
You can request to receive your negatives back when leaving your film for processing.
How long does film processing take?
Some stores can offer a same-day service, while others may take a little longer, so please check with your local store, as this may vary based on workloads and your individual requirements.
Your eye + our expertise = perfect prints every time
Drop your film to your local Camera House store to bring your photos to life.
About us
We are passionate about photography and helping our customers capture life's special moments. From camera repairs to film services, printing to scanning, and more, our knowledgeable staff provides top-notch services and products to unleash your creativity. Visit us today and let us help bring your vision to life.
Brookvale
Camera House Brookvale is a small family-owned business, located on the Northern Beaches in NSW operating for 30 years. Our dedicated staff have years of training and experience up their sleeve and can provide the best expert advice in the market. Just come in and see for yourself!
One thing we are proud of, is our high-quality customer service we deliver. Every customer that walks through our doors will get the full Camera House experience. We offer in house training to all our customers that purchase a camera or accessory, give everyone the chance to feel and use our cameras and binoculars on display and bring your precious memories back to life through our print shop services.
Our store also goes above and beyond for our community. We support many local schools around the northern beaches helping them choose the right camera for the subjects in photography and digital design. We also support our local sporting and scouting club by sponsoring basketball teams and donating gear to scout troops, like binoculars and torches when in need. This is truly one of the most rewarding things we do as a store, and we have no plans of stopping!